There are many reasons why you may be considering a security site survey, perhaps you have moved to a new property or are responding to a recent threat? In this guide, we will take a closer look at what is involved in a security site survey and the type of systems which our professional team may recommend.
A security site survey will examine your property in detail, so that an effective security system can be planned. By completing a full security risk assessment, our team will be able to advise on the best security controls for your property. The survey will examine the likelihood of potential issues, with recommendations made based on the risk level, legal requirements, and your budget.
In addition, a security site survey will also include detailed recommendations for the placement of everything from CCTV cameras and alarms through to control areas and access control plans. The survey will provide the expert advice you need to protect your premises, assets, and your people. Whether you are a large business with multiple sites, or a homeowner looking to protect your family, defining the risks, and creating a bespoke security solution will ensure that you are protected from threats.
What stages are involved in a security site survey?
Firstly, our team will gain a clear and concise understanding of the layout of your property, its use, and its purpose. We will then examine the current security system, so that we can assess potential areas of weakness. By gaining an in-depth understanding of how you currently use any systems and their effectiveness, alongside a clear picture of your facility, assets, and occupants, we will be able to design an effective security plan which sticks to your budget.
Our security team will develop a security plan which lists the steps you need to take to achieve the required level of security, based on the scope of the project and your budget. There are many factors which our team will advise on, including preparation of your site, the installation itself, operating the system and ongoing support options.
What security systems are available
Here at 24-7 CCTV, we specialise in security systems for both domestic and commercial properties, and we also offer a professional security monitoring service. During a security site survey, we will make recommendations from our suite of security services, which will be chosen based on their ability to support your unique requirements. This could include:
CCTV –

With 4K, HD and IP CCTV systems available, we can install everything from a simple

home CCTV system

through to a sophisticated security system which is ideal for large businesses. We use the latest technology and equipment to ensure the best systems are available, and you will also benefit from our in-depth technical knowledge.



Burglar alarms – We recommend that our customers install a minimum of grade 2 insurance Improved

Smart Burglar alarms

, as these provide complete flexibility and control from your smart device. Whether you are looking for home security, perimeter protection or to prevent intruders, we can advise on the best burglar alarm systems.
Fire alarms – 

We offer a variety of professional wireless and hard-wired fire alarms, which ensures we can offer a bespoke solution tailored to your requirements and budget. From analogue addressable alarms and conventional systems, through to cost-effective twin-wire systems, we can advise on the best options for properties of every size.
Access control – At the heart of every site security plan is only allowing permitted people onto your site, and we offer a range of

access control and door entry systems

. Our state-of-the-art access systems will keep your site completely secure, and we are always on hand to assist with changing requirements.
Book a FREE Security Site Survey today!
To book a FREE security site survey, please contact the 24-7 CCTV security team today. Our local team covers Essex and the surrounding counties, and as we are the security experts, we will be able to complete a full security assessment and consultation. We are not salespeople and the whole survey carries no-obligation to proceed with any of our recommendations, we will simply advise on potential systems such as CCTV, alarms, fire safety systems and access controls.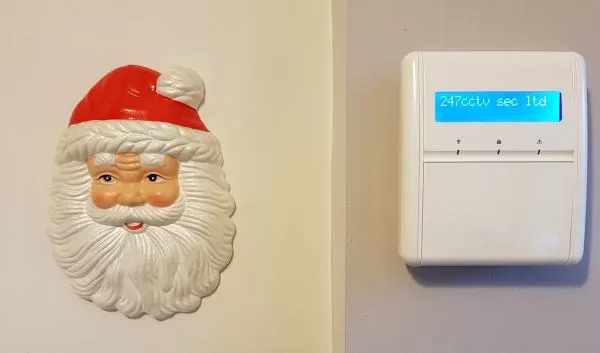 Smart Alarm Installation – Wickford Stamford Brook – Bus Garage...