The
AX Pro

Wireless Intruder System
Welcome to one of our most popular wireless intruders systems, Hikvision's AX Pro. This system is our most cost effective option as far as burglar alarms go but, don't underestimate how reliable and powerful this burglar system is. The AX Pro is more than capable of offering you all the protection you need from an intruder alarm.
Benefits of the AX Pro from Hikvision
Hikvision provide innovative products, such as the AX Pro, that are extremely simple to use yet get the job done whether you are protecting your home or business from intruders 24hrs a day, every day of the week.

Ease of Use: Worried that a wireless intruder system might be too complicated to install or use. Don't be, Hikvision have designed the AX Pro to be easy from start to finish, making installing it a breeze and intuitive to use for anyone. Coupled with that they've also ensured that it is easy to maintain.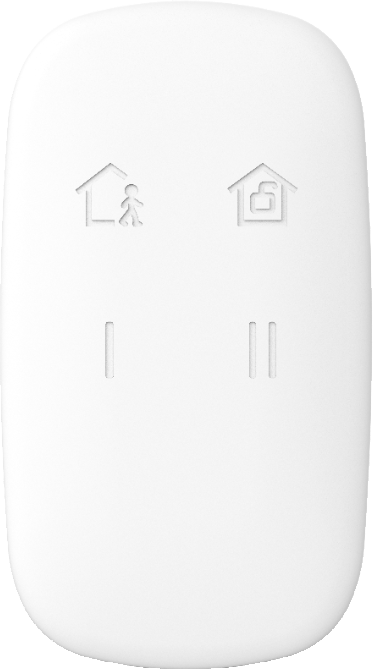 Longevity: Building upon the cost effectiveness of the established AX Pro, Hikvision made sure that the components they used within the system have an extended lifespan coupled with a longer battery life.
Scalability & Flexibility: The AX Pro system is
designed to integrate with a wide range of smart devices and other Hikvision devices which allows you to build a comprehensive wireless intruder system to suit your exact needs and budget.
Up to the Minute Verification: Real time video clips and images are delivered to your smart device so you can keep an eye on your property whilst away.
Mobile App Controlled: Using the Hik-ProConnect app you can add and configure the system remotely, arm and disarm with one tap and keep an eye on things remotely, leaving you free to get on with living your life safe in the knowledge that your property is well protected.
Industry Leading Technologies: AX Pro has been built using the latest technology in verification, wireless transmission and motion sensor detection to provide all our customers with a reliable and cutting edge intruder alarm security system.
Pet Immune: You could be forgiven for thinking that your four legged friend would be a no-no when it comes to intruder detection, but you'd be wrong. No matter what antics your fur baby gets up to when you're not around there's no fear of them setting off the alarm.

Is the AX Pro for You?

If the Hikvision AX Pro wireless intruder system sounds like the right solution for you, get in touch with 24-7 today and we'll talk you through how we can help you to protect your property with this world class burglar alarm system.
Maintaining your Burglar Alarm
Most insurance companies insist that residential and commercial burglar alarm systems must be maintained a minimum of once a year. Our friendly expert team is always available to talk to you about your burglar alarm installation.