Why Analytical CCTV is Essential for Reducing Retail Theft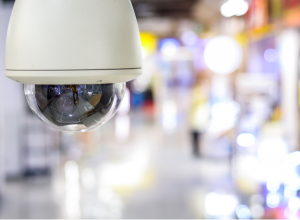 Retail theft is a growing concern. Recent reports show that shoplifting in the UK has increased by 26% in the past 12 months, with the cost of living crisis being attributed to the increase.
The City of London had the highest shoplifting rate in the UK, with 7,907 incidents per 100,000 residents. Many supermarkets have recorded their highest ever levels of retail crime.
One shop owner claimed that the police informed him that they would only investigate shoplifting offences if the theft value was £200 or more, so small-scale shoplifters would be less likely to be charged.
Increase in employee theft
Shoplifters are not the only concern for retail business owners, as employee theft costs UK convenience stores £20 million per year. 

Employee theft is another growing issue for both small businesses and large retailers, with employees who are feeling the pinch of the cost of living crisis being tempted into stealing from their employers. Information gathered from police forces in England and Wales found that 6,000 employees were caught stealing from their employers in 2022, which was a 20% increase from the previous year. 

London recorded the largest number of employee thefts, with an increase of 32%. Given that these statistics are based only on employees that were caught, the numbers will be much higher for employee thefts that have not been detected. 

Businesses who do not have adequate surveillance and other security practices in place to prevent employee theft could be losing a significant amount of money that could continue for years.
Which security solutions can reduce retail theft?
These are some of the most effective security solutions for reducing retail theft:

Electronic tags and labels that need to be deactivated or removed by staff at the checkout.

Uniformed security guards.

Meet and greet staff who speak to visitors as they enter the store.

Mirrors positioned in blind spots.

Providing employees with training to recognise suspicious behaviour.

CCTV surveillance both inside and outside the premises.
How analytical CCTV can reduce retail theft
Having inadequate security solutions in place, such as having no CCTV or poor quality CCTV helps criminals to get away with thefts. With the rising number of thefts and increasing costs to retailers, investing in the latest CCTV is one of the most effective ways to reduce retail theft.
How does analytical CCTV work?
Analytical CCTV provides retailers with enhanced video analytics capabilities to help to detect patterns, which can prevent repeat thefts. Analytical CCTV takes CCTV capabilities to the next level of theft deterrence. Advanced algorithms and machine learning enables fast, comprehensive digital analysis of video inputs, which are then transferred into intelligent data.

Rather than requiring security personnel to monitor and review the CCTV system to look for potential security risks, analytical CCTV analyses the images for you.

The sophisticated technology sends alerts when certain behaviours, events or patterns are detected. It can also use facial recognition, which will help to identify repeat offenders who target a business. 

Smart CCTV systems incorporating AI are one of the most effective and cost-efficient security solutions to reduce thefts from businesses and they also have additional benefits such as protecting the safety of employees by sending alerts when a potential risk is detected.
Analytical CCTV installation in Essex, London
If you would like to find out more about how analytical CCTV can benefit your business, we can provide you with some more information and show you the different features of analytical CCTV that will be most beneficial to you.
For commercial CCTV installations in Laindon, Corrington, Canvey Island or any other area of Essex, contact us to discuss your requirements.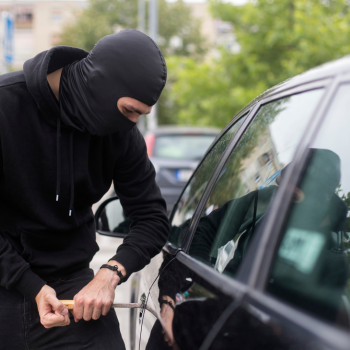 Car Thefts Up 29% – Security Tips for Preventing Car...