CCTV Security In Nightclubs And Bars
CCTV Security In Clubs – Best Practices to Employ If You Want to Improve the Safety of Your Nightclub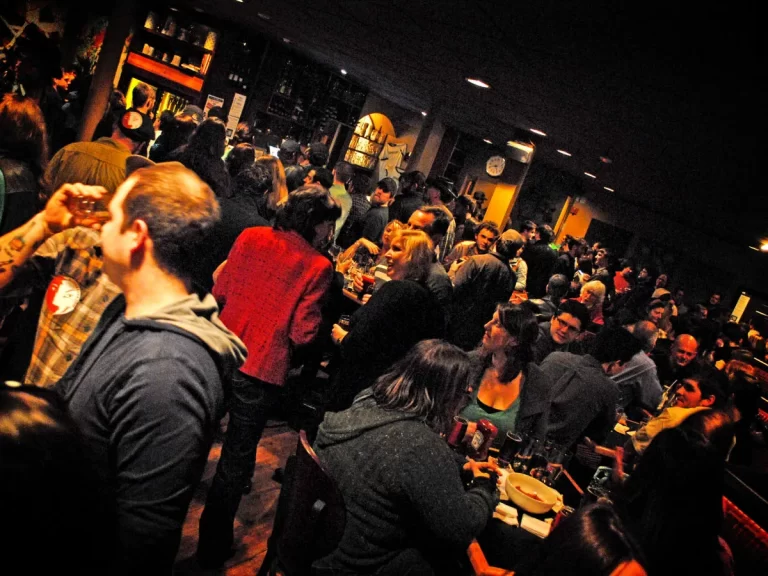 Say what you want about the British lifestyle, but one thing is undeniable – the Brits know how to party. Club life in London is unlike anything you've seen before – no matter your taste in music, people, atmosphere, or dress code, you are sure to find something to your liking. 
Clubbing has become an integral part of the British lifestyle and an outlet for entertainment. Few things compare to a Friday night out with friends after a long work week. People get to dance their feet off, have a few glasses (responsibly, of course!), and make new friends while in line at the bar. Still, hosting so many people in one place at the same time brings about some concerns – providing great security in clubs. 
Any nightlife location, regardless of the neighbourhood or population, poses some elements of risk for the owner. When alcohol is mixed with a big number of strangers, it may lead to a variety of situations, some of which are a lot of fun and others which are more problematic.
Many individuals avoid thinking about the 'bad things' because it is unpleasant or frightening; yet, as a business owner or manager, you must consider and plan for these possibilities.
Your clients will be safe, pleased, and able to enjoy themselves if you have and enforce an action plan that your staff knows how to apply. Your clients will appreciate that you went above and beyond to ensure their safety, and they will remember this for future evenings out.
How can you do that? Below are a few things to think about if you want to increase your club's safety.
Why does CCTV security matter in clubs? 
There are several security risks associated with night-time establishments such as clubs. Some of the dangers are external, but there are also internal hazards that put your customers, workers, and business at risk.
Fortunately, there are specialized club security techniques that help avoid or mitigate these risks. Why should you be concerned? Security in clubs is necessary for a variety of reasons, including:
Clubs have a moral and legal obligation to protect those inside the venue, including staff and customers
Your club's excellent security earns you a positive image among customers, which they will remember.
Employees are more productive and loyal when they work in a safe and secure venue.
You will protect your company's assets and merchandise.
Where do security risks come from?
Your club is a place where people go to unwind and relax. This means there are going to be plenty of unknown individuals coming in, and you never know their agenda. Apart from that, the club is also a business, which means you probably have a number of employees that can also have hidden motifs to work there.
Internal club security risks are frequently tied to the employees. In many ways, an ill-intentioned employee may endanger both your clients and business. Alternatively, an inexperienced security guard may allow external dangers such as robbers or offenders to get access to your premises. Poor hygiene, faulty equipment, burns, and electrical risks are some of the other internal problems to consider.
External security dangers are the most serious, especially when considering threats posed by persons with dubious motives that might provoke disputes and violence inside your club. Burglars are another important external security concern that can jeopardize your business' assets and those of your customers. A robber, for example, may break into your club when it's closed and steal money, electronics, or other goods. They might also manage to get into your club while it's open and attempt to get your customers' possessions, such as wallets, purses, and phones.
What can owners do to improve security in clubs?
You that now understand why security is so important in clubs, as well as which are the security risks you must avoid, it' time to start securing your club and making it a safe place for both staff and customers.Here are a few best practices to employ:
Conduct a staff background check
Employees, as previously said, might threaten your club's security. Allowing unauthorised persons into your venue, stealing from you, or behaving violently and inappropriately towards customers are all probable for ill-intentioned staff. As a result, knowing who you're employing is critical.
Provide security training for staff
Can your staff detect a possible problem immediately and take appropriate action to avert it? If the answer is "no" or "probably", it's likely that your team isn't prepared to recognize and address security issues that are typical in clubs. Teach your employees how to identify security dangers and how to deal with them. The training should prepare them for recognizing illegal narcotics sales, fake IDs, potential perpetrators, spiking, and harassment. Another thing they should be taught is how to keep business assets such as money, documents, and goods secure.

Invest in burglar alarms
In 2020 alone, England and Wales registered over 267,000 burglaries. Clubs are often a primary target, as they are crowded with people, easy to scout for vulnerabilities, and they usually host a lot of money inside.
Install a burglar alarm if you haven't got one already as well as alarm sensors at all entrances to inform you, the police, or a private security firm that someone unauthorised is attempting to enter your business site. This will prevent theft and deter criminals from breaking into your venue.
Don't forget CCTV systems
If you've heard that a picture is worth a thousand words, a video is worth even more. Installing a CCTV system that will capture any security concern that occurs in your club, such as illicit drugs sales, theft, or harassment, is paramount for club security.
Furthermore, how about installing a visible CCTV system as they have a tendency to avert a security concern by preventing ill-intentioned individuals from taking their unlawful conduct any further.
Control access to the club
Controlling who has access in and out is another great way to reduce security threats. Unauthorized individuals will not be able to freely enter or exit the club, thanks to access control. Access control systems provide an added degree of protection for your business and, if a potential theft is signalled, you can keep everyone in until authorities arrive.

3 simple tips to prevent break-ins and burglaries 3 simple...