IP CCTV + ANPR installation with Ubiquiti transmission kit – Grays
IP CCTV + ANPR installation with Ubiquiti transmission kit – Grays
The 247 CCTV Security team have completed a 5 x 4 Megapixel IP CCTV Installation for a customer based in Grays.
247 CCTV Security where contacted by this customer after his gate was vandalised. 247 CCTV Security was recommended to this customer by another customer who had benefited from our services already on the industrial estate.
247 CCTV Security was invited by the customer to carry out a site survey. After consulting with the customer he explained to 247 CCTV Security that he wanted the installation spread across 2 buildings.
The customer wanted the ANPR camera and an overview camera located on the first building with the other 3 cameras and NVR located in the 2nd building. 247 CCTV security explained to the customer the best way for this to be done will be using the Ubiquiti transmission kit as it sends a wireless signal from building to building.
The CCTV system 247 CCTV Security decided to install for the customer was a Hikvision IP CCTV system which consisted of:
2 x 4 megapixel Bullet camera's
2 x 4 megapixel Turret Camera's
1 x ANPR (Licence Plate Recognition camera)
1 x Ubiquiti Wireless Access Point
1 x Ubiquiti Wireless Station
NVR with 3tb Hard Drive
247 CCTV Security also supplied
On completion of the installation, we made sure the customer had all the relevant training they need to work and get the full potential out of both systems. As always, before we left we made sure the customer was happy with our services.
Are you looking for a commercial or residential CCTV Installation? If you would like to benefit from one of our CCTV Installation services, please do not hesitate to get in touch with us today.
Below are a few pictures of the installation: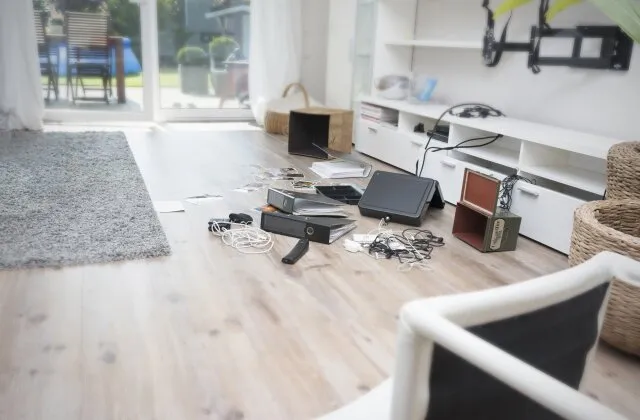 Top 5 things that are stolen by burglars Here are...