Hounslow – Bus Garage – IP CCTV Installation
Hounslow – Bus Garage – IP CCTV Installation
24-7cctv and Ratp dev are working together to secure bus garages across London.
Hounslow bus garage is just one of many garages across London that 24-7cctv are protecting with a designed bespoke CCTV system. This is one of many big CCTV projects that 24-7cctv have carried out.
There are a total number of 22 cameras located on this site. 2 x 4 Megapixel IP Bullet Cameras, 20 x 4 Megapixel IP Dome Cameras.
We also supplied and installed a PC at their main office to monitor and view each bus garage.
This installation was completed over two phases as the garage was under refurbishment.
Phase 1:
247-cctv had 3 engineers on site for 2 days running cables for all 22 cameras.
Phase 1 was completed when the refurbishment had just started and the building was just a shell. The reason for this being is that all camera cables are run on cable trays in the ceiling and cannot be seen.
Phase 2:
Consisted of installation of all cameras as well as commissioning of CCTV security system.
Phase 2 was completed after all refurbishment work had been completed.
24-7cctv completed the project in a total of 4 days.
Below are a few pictures of the installation.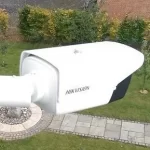 Questions to ask when choosing a security company Questions to...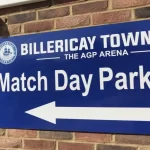 Billericay Town FC – IP CCTV installation Billericay Town FC...