CCTV Systems & Installation Dagenham
Explore our comprehensive CCTV systems and installation services in Dagenham. We recognise the critical role of robust security in today's world. Our skilled team guarantees seamless installation, tailored to your precise requirements and preferences. With our top-tier technology and unwavering commitment to your safety, you can trust us to meet your security needs in Dagenham with confidence.
Elevating Your Home and Business Security With CCTV Systems
Bespoke CCTV Installation For Your Home or Business in Dagenham
In Dagenham, we appreciate that both residences and businesses have distinct security demands. Our CCTV systems are crafted to address these unique requirements, ensuring that they are far from generic solutions. Whether you aim to protect your home or commercial establishment, we are dedicated to collaborating closely with you to design a customised surveillance solution perfectly aligned with your security goals. Our team of specialists will conduct a thorough assessment of your property and engage in close cooperation to ensure our system offers all-encompassing coverage, fortifying the security of your home or business from every possible angle.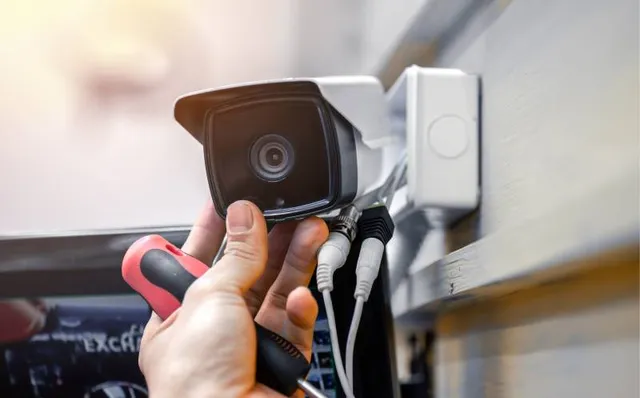 Advanced Security Technology in in Dagenham
In Dagenham, businesses are in search of cutting-edge security solutions, and we're ready to fulfil that need. Our CCTV systems represent the latest in technological innovation, boasting high-definition cameras, motion detection capabilities, and cloud-based storage. With our state-of-the-art technology, you acquire the ability to discourage potential threats and react promptly to security events. Our systems are thoughtfully designed with user-friendliness in mind, making it easy for your staff to efficiently handle and retrieve CCTV footage as needed. You can count on us to provide top-tier technology that protects your valuable business assets in Dagenham.
Security Systems Installed

In Dagenham, our commitment to your security goes beyond the initial installation. Our team of experts diligently positions each camera, ensuring thorough coverage of vital areas within your business. We provide comprehensive training for your staff to operate the system with efficiency and offer ongoing support and maintenance to keep your security infrastructure in optimal shape. With our 24/7 support, you can rest assured that you have a reliable partner dedicated to safeguarding your commercial space in Dagenham, regardless of the time or the issue at hand.
Reliable CCTV Installation in Dagenham
Cost Effective Security Solutions in Dagenham
We grasp the financial concerns of both businesses and residences. Hence, we provide budget-friendly solutions without compromising on quality. Our competitive pricing and flexible payment choices enable you to invest in security without burdening your budget, whether it's for your business or your home. When you choose us, you'll experience outstanding value for your security investment, supporting the flourishing security of your business and residence in a safe and protected environment.